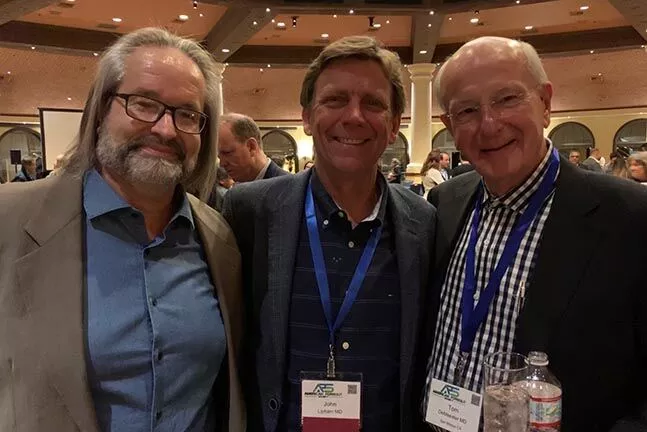 We are the first and only society that has bridged the gap between gastroenterology and surgery in the treatment of foregut diseases.
Join the movement: Foregut diseases are complex and as such a specialty on it's own. We are on the forefront of developing the foregut fellowship curriculum to educate our new partners.
Be part of the movement: get involved with our committees and write the future of foregut as a specialty. Our committees include: Advocacy, Clinical Practice, Education, Research, and Membership.
---
Membership Benefits
To learn more, contact us today.
---
Become a Member
Join the American Foregut Society today to enjoy our listed benefits and community we provide here. Be part of the movement and get involved with helping others. We have developed The American Foregut Society Corporate Collaboration. This is a collaborative partnership between select industry partners and the AFS. The AFS believes all can benefit from an active/engaged working relationship with industry.
AFS Membership – $350/year*
AFS Trainee Membership – $175/year*
*AFS Membership and Renewal Dues for the rest of 2023 are prorated ($30/month; $15/month for Trainees) as we transition all members to a December 31st expiration date